Bigbelly's world leading platform is deployed in the public right-of-way that delivers much more than smart waste and recycling. In addition to modernizing a core city service, it is optimal for hosting additional technologies. It is easy to access and can hide technology in plain sight. Cities can take advantage of required public waste infrastructure as a holding place for other technology, applications, and equipment. Multi-purposing the smart waste system eases logistics, declutters the streetscapes, and further enhances the community experience with improved services.
Modernizing a Core City Service: Public Space Waste Management
Bigbelly is the world leader of smart waste & recycling solutions for public spaces. Communities and facilities deploy smart, solar-powered, sensor-equipped waste & recycling stations that communicate real-time status to collection crews to enable efficiencies.
The cloud-connected, web-based platform delivers actionable insights into your waste operation. Bigbelly's complete suite of stations includes a smart, compacting model to capture the waste volumes of your high traffic areas, plus a smart standard capacity model for your less busy areas. The integrated solution provides you with an intelligent fleet – 100% smart with 5x increased capacity where it is needed most.
Offered as a turnkey platform, each fleet is customizable and modular based on your capacity, waste stream, and accessory needs including any Smart City applications add-ons. Connect customers deploy their platform as a subscription which includes the services and support they need to succeed.
---
Streamlined

Operations &
Collection Efficiencies
Beautified Public Spaces
& Improved Quality of Life
Sustainable Practices &
Reduced Carbon Footprint
Reduce collections by 70-80% on average and subsequent decreased liner usage, labor hours, vehicle wear, and fuel consumption

Informed decision making and operational planning with real-time data and analytics in CLEAN Management Console software

Increase productivity & route efficiency with optimized collections and reallocated resources to more impactful projects
Transform cleanliness & aesthetics by keeping waste contained – eliminate visible waste, windblown litter, overflows, and critter access

Cleaner, greener, safer streetscapes with a reduced bin footprint (less bin clutter) and reduced refuse truck traffic, noise & congestion

Remove waste as a food source for critters and birds: a proven New York City Parks strategy to reducing rodents in public parks
Introduce and increase public space recycling program with multiple streams at each point of disposal & tracked diversion data

Reduce carbon footprint and CO2 emissions with fewer truck rolls, fuel consumption, and air pollution when meaningfully deployed

Less littered public spaces for an overall cleaner, more sustainable environment thanks to total containment & smart collection routine
Suite of Smart, Connected Waste & Recycling Stations to Match the Unique Needs of Your Public Spaces
Each Bigbelly deployment is comprised of a customized fleet of smart waste & recycling stations. Stations can be configured as standalone single stations or as multi-stream double or triple stations to accommodate each community's or facility's waste stream collections. Each station is customized based on capacity, waste stream, and accessories/options. The full suite of smart stations are field-proven to be durable and street-tough across all environmental conditions.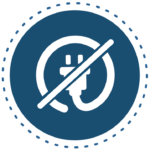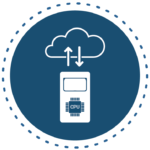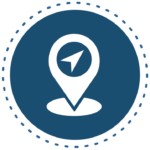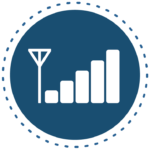 MULTI-STREAM CONFIGURATIONS
Deploy your smart waste and recycling stations in any configuration to support local public space waste streams. Stations are modular and support any combination of waste streams at each location. Waste Streams Available: Trash, Single Stream Recycling, Bottles & Cans Recycling, Paper Recycling, and Compost/Organics.
CUSTOMIZED GRAPHIC WRAPS & STICKERS
STANDARDIZED LABELS IN PARTNERSHIP WITH RECYCLE ACROSS AMERICA®
Bigbelly has partnered with Recycle Across America® to create standardized labels for Bigbelly stations. Recycle Across America is a non-profit on a mission to create the world's first and only society-wide standardized labeling system for recycling bins to make it easier for people to begin to recycle right, wherever they might be.
The standardized labels are proven to increase recycling levels and dramatically decrease the amount of contamination (aka garbage) thrown in recycling bins; therefore, improving the financial viability of recycling. Standardized labels further enhance the impact of Bigbelly's uniform system that measures and reports on recycling diversion while reducing communities' overall environmental footprint.